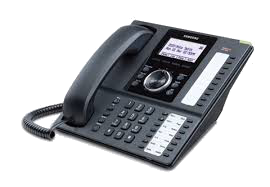 Hybrex Telephone Systems - ALLPHONEWORK COMMUNICATIONS
1300606444
Hybrex NBN Compatible
Hybrex Telephone Systems are all NBN Compatible and have been sold Australia Wide,beginning with the G1e series, Systems they have continued to evolve with the Market. Hybrex occupies a niche of powerful Features, ease of use and low costs which makes it perfect for the Small Business or Home Office, yet keeps the Phone System within the Power Demands of Medium to large Businesses.
NEC TELEPHONE SYSTEMS - ALLPHONEWORK COMMUNICATIONS
1300606444
Nec NBN Compatible
The NEC Univerge SV Series Business Phone System has been released in Australia. NEC's SV series a Smart Communication System that was specifically designed for Small and Medium Businesses(SMBs). Its powerful Communication Function and Flexability is the answer to many challenges and problems that a growing Businesses often face.
PANASONIC TELEPHONE SYSTEMS - ALLPHONEWORK COMMUNICATIONS
1300606444
Panasonic NBN Compatible
Align your Business for Success. Panasonic Business Communication Servers allow you to easily configure for 8 to 1000 extensions, reduce costs by leveraging existing Data Networks and support your mobile workforce with cordless connectivity. The Future of Business is Connected. And the Future is Now.
SAMSUNG TELEPHONE SYSTEMS - ALLPHONEWORK COMMUNICATIONS
1300606444
Samsung NBN Compatible
The OfficeServ 7000 series delivers fully converged IP solutions easy-to-manage unified communication platforms designed to improve the way you interface with customers, increase business contact, reduce costs and improve your business productivity.
Simple and affordable Solutions that grow with your business

Convergence of voice, data and IP Telephony

Seamless integration of remote sites

Wide range of unified messaging solutions

OfficeServ applications, click to dial, powerful integration

Impressive levels of workplace flexibility

Easy to enable mobile and VoIP home-working

Install and manage remote sites without leav
LG ERICSSON IPECS - ALLPHONEWORK COMMuNiCATIONS
1300606444
LG Ericsson NBN Compatible
Ericsson-LG IP Phone Systems and in the Development of Unified Communications solutions, in the Australian Business Market. Unified Communications are an essential tool in today's fast paced Business environment, to keep you competitive. It brings together a range of IP Based Mediums such as Telephony, instant Messaging, video Conferencing and Data sharing, into a single robust IP Platform. IP or Internet Protocol is a flexible Platform that enables Businesses to integrate their Telephony with their Data Networks.
YEALINK - ALLPHONEWORK COMMUNICATIONS
1300606444
Yealink provides one-stop Communication Terminal prodcuts for businesses of all sizes. Its wide product range satisfies diverse customer needs and usage scenarios. The Yealink Unified Communication Product Portfolio includes video conferencing system, IP conference phones, desk IP phones, wireless DECT phones and more.